Goulais River, Ontario – Randy and Lori Perin of Goulais River won $27,385 in the Sault Area Hospital Foundation's (SAHF) December electronic and online 50/50 draw.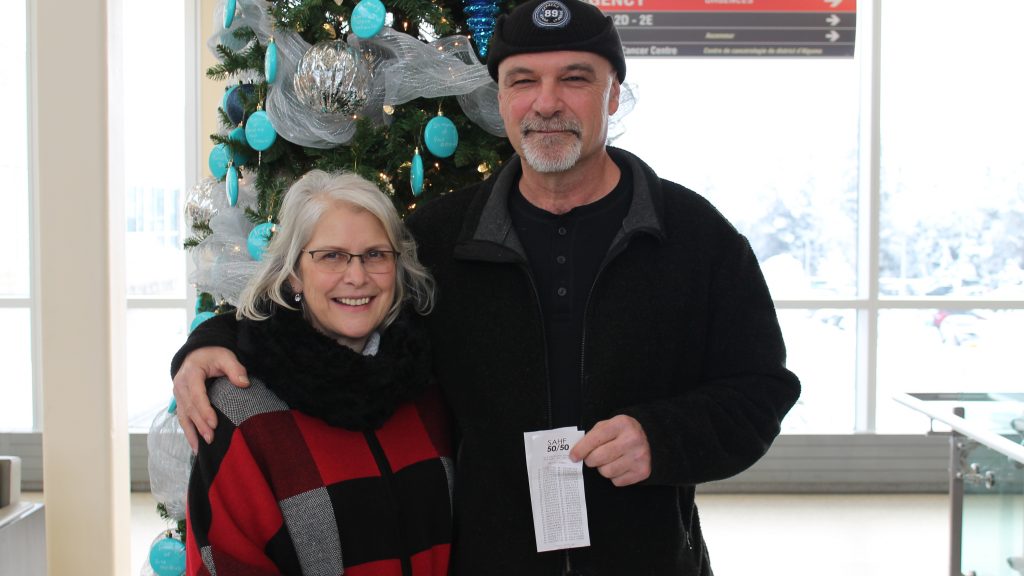 "We were at the Station Mall on one of the days the volunteers were there selling and the growing prize caught our eye. We had purchased before so decided to grab a few tickets and then on Monday I received a call from the staff at the Foundation. It's a surreal experience to win." Randy Perin explains. "No one expects to win. Seeing a prize like that and dreaming of what you'd do with the extra cash is great, but when I bought my tickets I was just doing my part to help support the hospital my entire family uses". When asked about plans for their winnings the two settled on treating themselves to a little bit of travel and then taking some time to make sure they spend it right.
Read the full story here.